The University Y is seeking volunteers for Dump & Run Collections this May. If you volunteer 6+ hours, you get first dibs at the sale in August! Don't miss your chance...
Sign up here or email volunteer@universityymca.org for more info.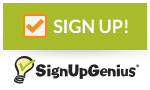 Pics of our wonderful volunteers last year can be viewed on Flickr.